About Us
Over 25+ Years Helping Brands to Reach Full Potential
Working in IT services for over 25 years, We've developed software applications and mobile apps for clients all over the world.
High-quality Code
Develop high quality and efficacious codes.
Full-stack teams
24*7*365 support availability for any kind of projects.
Agile Approach
Industry best approach to problems.
Highly Secure Working Environment
Our codes are protected from hacking and malicious codes to safeguard your client's data
Projects
Our Recent Launched Projects Available into Market
Client Reviews
What do people praise about Helios ?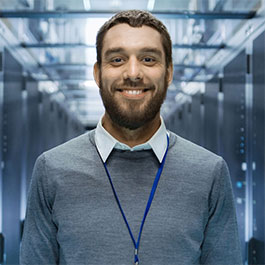 Amazing Service - above and beyond support and very proactive about prevention. We get CIO level support and solutions with a phone call anytime we need it. I can't recommend them enough.
Patriot Erectors
Evan Webb, Controller
True to their Commitment, These guys are true to their commitment. My office has really enjoyed working with Helios.
Carrie D. Bradshaw, CPA, CCIFP
Amazing CIO Service
Let's Talk
Speak With Our IT Consultants
Schedule an appointment for a free consultation to learn how to transform your ideas into reality.
C127, 1st Floor, Industrial Area, Phase 8, Mohali, Punjab 160071
99 Wall St, Suite 5868, New York, NY 10005
Schedule Appointment
We here to help you 24/7 with experts